the local garden rose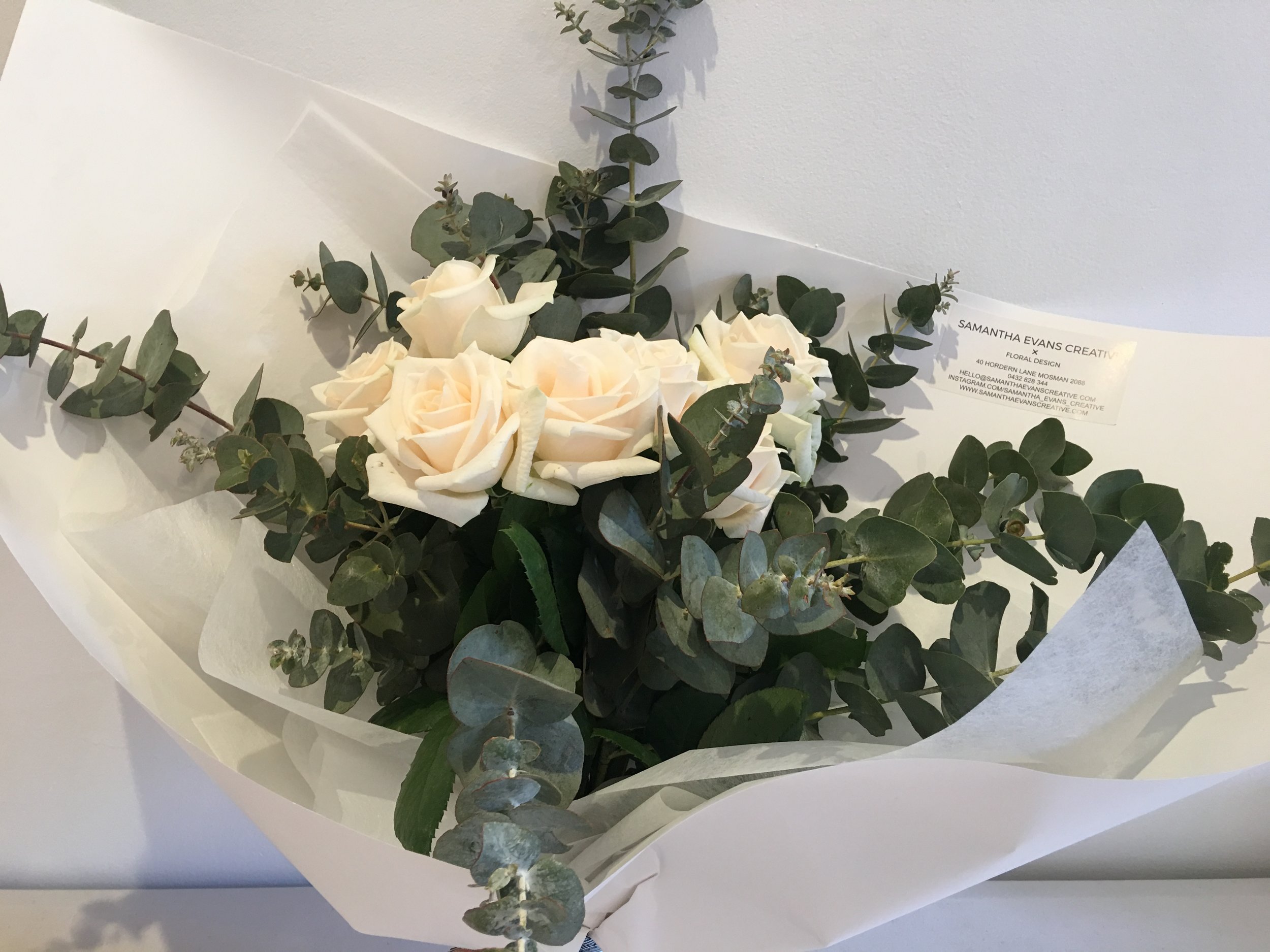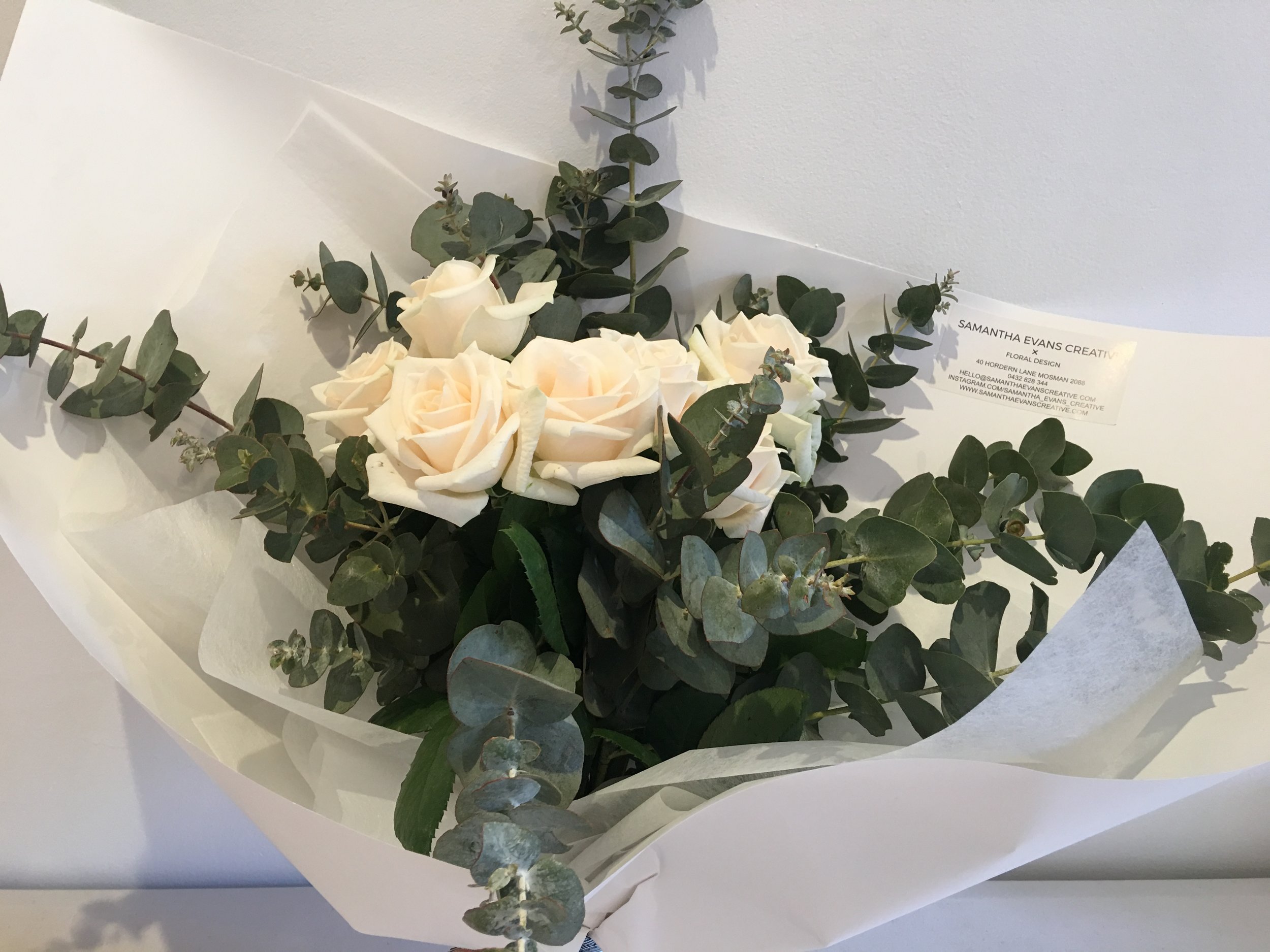 the local garden rose
a classic bouquet of cream local garden roses grown in Sydney with lush in season greenery
other colour preferences are available, and we will do our best to accommodate
small - 6 roses (pictured)
medium - 12 roses
large - 24 roses
Floral Substitution & Delivery
All bouquets are delivered wet wrapped to ensure they stay hydrated whilst out for delivery.
All deliveries will be left outside of the weather, and in a safe place unless you tell us its unsafe to do so.
When working with nature, there are no guarantees. We will do our absolute best to supply exactly what you order, however due to variances in the weather & seasonal availability of some flowers; we cannot guarantee availability, exact colours or shades.Where substitution must occur, products of equal or greater value will be used.
Delivery
Within 15KM of Sydney 2000 NSW $15.00
15-30KM of Sydney 2000 NSW $25.00
30-45KM of Sydney 2000 NSW $30.00
Send us an email at hello@samanthaevanscreative.com should you wish to send flowers outside of 45KM of Sydney 2000 NSW.